Wednesday, December 4, 2019
Tabor 100 HUB, 7100 Fort Dent Way, Suite #100, Tukwila, 98188
Facilitate Crucial Conversations Workshop at the New Tabor 100 HUB!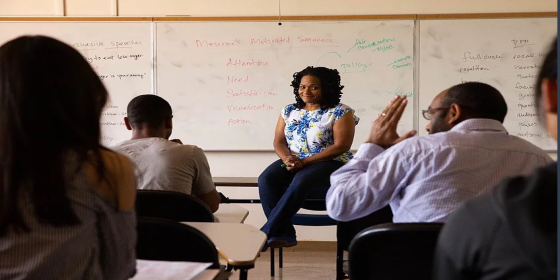 Do you get stuck when price comes up too soon in a conversation? Confused about microaggressions and how they affect your revenues? Ever hesitated to reprimand your employees for fear of their response? Need help crafting a message that may not be pleasant?
DESCRIPTION: We realize some conversations may be difficult to initiate. So, Dr. Harden is going to help us develop the right language, message and strategy to host crucial conversations in business.
Dr. Harden is a professor in the Department of Communication at Seattle University. She has taught a variety of communication courses ranging from first-year introductory courses to upper-division courses both at the community college and university level. She is also the founder of Harden Consulting Group.
Click HERE to register!
Registration Deadline:12/4/2019 8:00 AM (PST)