DUE DATE: September 15, 2020 at 3pm, PDT.
SUBMIT TO: Cornerstone General Contractors, Inc. (see attached)
PROJECT LOCATION: Seattle, Beacon Hill Area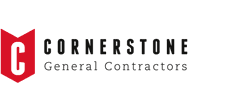 PRESUBMITTAL MEETING NOTES: The overall project consists of two individual projects. PROJECT #1: Van Asselt School Addition.  This project consists of constructing a new approximate 60,000 SF classroom and gym building. This project also includes the renovation of an existing 1909 historic classroom building and an existing 1950's building. PROJECT #2: Asa Mercer Middle School Replacement. This project consists of the replacement of an existing middle school facility with a new approximate 160,000 SF facility.
 VAS-MMS_MECCM PRESUBMITTAL MEETING